Royal Mint – Queen's Beasts 2017, and Britannia 2018 (pictured above)
The Royal Mint added its classic "Britannia One Ounce" platinum coin in 2018, alongside its first platinum bullion product – The Queen's Beasts series – introduced in 2017. These coins form part of the mint's growing partnership with the World Platinum Investment Council.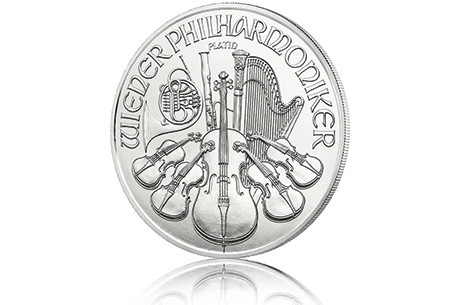 Austrian Mint – Vienna Philharmonic 2016
In 2016, the Austrian Mint issued its first ever platinum coin in this series, one of the world's best selling, which celebrates the world-famous orchestra, depicting the organ of the Musikverein concert hall in Vienna. Over 35,000 of these coins were sold in 2016. In 2017, the 1/25-ounce Platinum Philharmonic was added.