What is more, it only needs to be mixed with the smallest amount of other platinum group metals to create an alloy that can be moulded, cast and shaped into the world's most elegant jewellery.
As a result, platinum is one of the purest jewellery metals available; in most markets it is 90 or 95 per cent pure. Compare this to white or yellow gold: 18 carat is only 75 per cent pure; 14 carat, only 58 per cent.
Platinum's purity means that it is hypoallergenic and so highly unlikely to cause skin irritation, whereas the alloys used in white gold – especially nickel - are not always so well tolerated.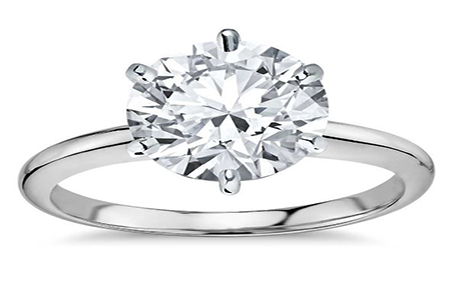 Its purity is indicated on every genuine piece of platinum jewellery through a hallmark, for example Pt950, a symbol that reassures consumers the metal they are buying is authentic (and 95 per cent pure).
Aside from its purity, density and durability, the benefits of using platinum for a secure and robust setting are widely recognised. Even where the shank of a ring is made from white or yellow gold, the setting and prongs are frequently fabricated from platinum.