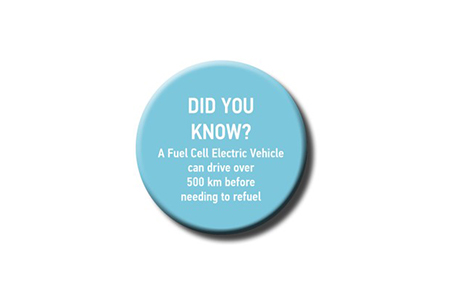 Drayage – the transportation of goods over short distances in the ports and logistics industries – is also turning to platinum-based hydrogen FCEVs in a drive to reduce on-road emissions, spurred on by tightening regulations. For example, Toyota has successfully conducted a trial of Class 8 fuel cell trucks at the Port of Los Angeles.
Fuel cells offer other heavy duty vehicles such as city buses and haulage trucks the necessary range and payload capabilities that a battery electric vehicle (BEV) powertrain simply cannot achieve, due to the size and weight of the battery that would be required.
It is anticipated that provision of hydrogen and hydrogen refuelling stations built to serve captive fleets on hub-and-spoke missions, like drayage trucks and city bus fleets, will, over time, accelerate the growth of the framework for wider deployment of hydrogen refuelling infrastructure, especially from major cities and places like ports. This could, in turn, facilitate further growth in market share of FCEVs in other market segments, particularly light duty vehicles.
In China alone it is estimated that there will be at least 50,000 FCEVs on the road by 2025, and one million by 2030 (source: JM PGM Market Report May 2018). Growth in the FCEV market is expected, over the long-term, to have a significant positive impact on platinum demand. In the shorter term, demand growth from captive fleets should set the pace.