Hyundai's initiative with its partners in Switzerland brings further benefits. By combining with the food retail sector, the project will deliver a zero emissions freight solution for two of the country's leading grocery chains which will result in the roll-out of a network of hydrogen refuelling stations to, in the first instance, service the fuel cell H2 XCIENT truck fleet.
A network of between 100 and 150 refuelling stations is expected to be in place by 2025 – infrastructure that is viable as it only takes c.15 trucks per station to turn a profit as opposed to the c.700 FCEV passenger cars that would otherwise be needed.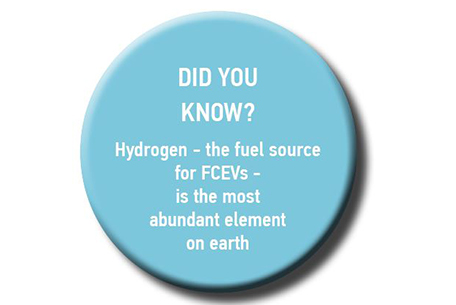 Platinum benefits
Platinum is especially suited as the catalyst in mobile fuel cell applications as it enables the reactions between hydrogen and oxygen that take place to occur at an optimal rate, while being stable enough to withstand the complex chemical environment within a fuel cell and the high electrical current density necessary, performing efficiently over the long-term.
Platinum in FCEVs is currently a small, but growing, demand sector for platinum, with future demand growth coming predominantly from the heavy duty sector, especially in the near term.