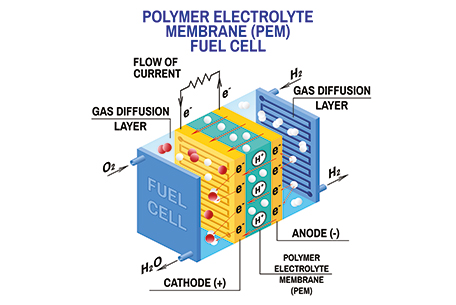 up the Jet Zero Council to examine ways of achieving zero emissions flight, in an attempt to give the UK aviation industry a 'green' post-Covid restart.
The French government has gone a step further with a £13bn post-COVID rescue plan for its aerospace industry. However, in a sign that decarbonisation has moved further up the agenda, ministers are intent on making the funding contingent on the industry increasing investment in alternative technologies, for example electric and hydrogen fuel cells.
Elsewhere, the European Commission is also backing initiatives aimed at reducing emissions from aircraft. Earlier this year, it made a £9m grant available to a consortium engaged in a four-year project researching hybrid electric propulsion systems for commercial aircraft, including fuel cells.
In the US, NASA is underwriting a three-year, US$6m project to develop a cryogenic hydrogen fuel cell system for powering all-electric aircraft which began last year.