plus they have a much higher cycle life before replacement is necessary. They are also quiet – an important consideration when developing aircraft.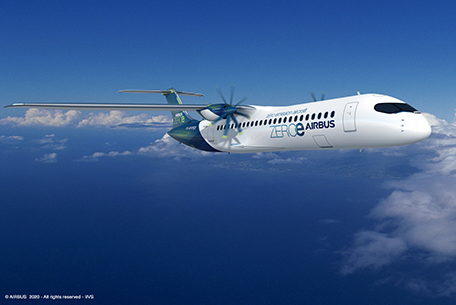 Moving to the mainstream
Developments in aviation – and across other modes of transport - are accelerating the adoption of hydrogen as a mainstream, sustainable fuel source. Hand in glove with this transition is the development of refuelling infrastructure, which, as the Copenhagen Airports partnership demonstrates, acts as an enabler of hydrogen demand across other modalities, including fuel cell electric vehicles (FCEVs).
Platinum catalysts are central to hydrogen fuel cell technology, as they are used not only in fuel cells, but also in the generation of green hydrogen from renewable sources. Investors are increasingly recognising the upside potential for platinum demand growth which could come as the hydrogen economy expands, from both increased green hydrogen generation as well as the wider adoption of FCEVs, where platinum demand growth will be led by heavy duty FCEVs, with significant demand from passenger FCEVs in the long-term.