At present, only a small proportion – less than one per cent – of hydrogen produced is green hydrogen. The remainder is made by stripping hydrogen from fossil fuels such as methane, natural gas or coal. If the carbon dioxide emitted in the process is captured and buried underground in a process known as carbon capture and storage (CCS), some of its harmful environmental effects are mitigated. Hydrogen produced from this method is called blue hydrogen. It is expected that blue hydrogen will continue to be used as a stepping-stone to achieving longer-term green hydrogen goals while renewable energy production is ramped up and infrastructure developed.
Looking ahead, the potential growth of green hydrogen in the world's energy system is significant. Its long-term energy storage capabilities could help to decarbonise transport, heating and industrial processes. The International Renewable Energy Agency estimates that the world will need 19 exajoules of green hydrogen by 2050, or between 133 million and 158 million tonnes a year, should green hydrogen replace the current use of fossil fuels in these sectors.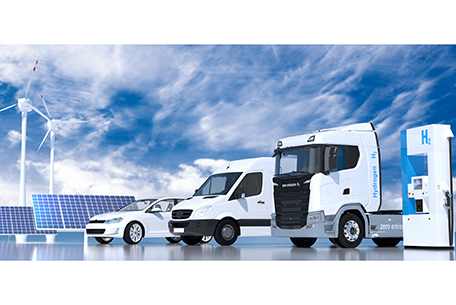 Platinum in fuel cells for fuel cell electric vehicles is already a small, but growing, demand source for this precious metal. With the global hydrogen economy predicted to be worth US$2.5 trillion and supporting 30 million jobs by 2050, platinum's dual role in unlocking green hydrogen and its uses places it in the sweet spot, making it a major beneficiary as the green hydrogen revolution moves us closer to the hydrogen economy.