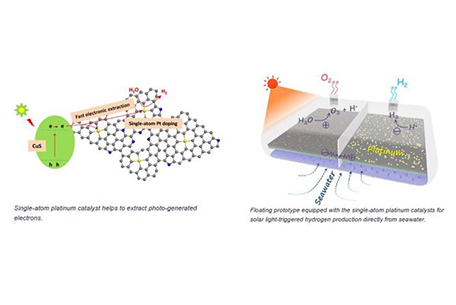 In conventional photocatalysts, electrons and holes (the absence of electrons) are separated under solar radiation to trigger water splitting to hydrogen and oxygen. The separated electrons and holes tend to recombine, which significantly decreases the photocatalytic activity and reduces the hydrogen production efficiency. The newly-discovered single-atom platinum catalyst effectively extracts the photo-generated electrons, thus avoiding unwanted recombination.
Platinum in autocatalysts
Platinum catalysts remain as relevant as ever, with demand from the automotive sector the single largest demand segment for platinum, accounting for around 40 per cent of annual platinum demand. The main automotive use of platinum is in autocatalysts or 'catalytic converters' for, primarily diesel, vehicles - devices that reduce harmful emissions from internal combustion engine vehicles.
However, platinum is also an effective catalyst in gasoline vehicles, where it can be a substitute for its sister metal, palladium, at a one-to-one ratio. While the last two decades have seen the predominant use of palladium in autocatalysts for gasoline vehicles, this trend is being reversed due to the significant price differential between platinum and the far more costly palladium. Interestingly, a similar, price-driven reversal occurred from 2000 to 2003 that resulted in over 1 moz of platinum per annum replacing palladium in autocatalysts.
Today, platinum's growing share of the autocatalyst market, as it substitutes for palladium in gasoline engine vehicles, is expected to result in significant additional annual demand in the next few years.