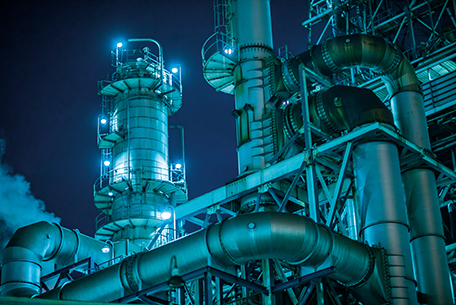 Platinum demand across its industrial uses arises from three main categories: industrial catalysts, including manufacturing silicones and the production of nitric acid as a feedstock for fertiliser; platinum components, such as those used in medical devices (stents, pacemakers, neuromodulation devices) or sensors; and relatively small top-up requirements as industrial catalysts and manufacturing equipment wear out, with much larger amounts of metal required when new process plant capacity is built.
Some new capacity build-out in the glass sector planned for 2020, delayed due to the pandemic, is being added to the capacity expansion already planned for 2021, resulting in a major increase in demand this year, up by 70 per cent or 260 koz.
Platinum's diverse industrial uses leave it well-positioned to benefit from economic growth as the world recovers from the effects of the COVID-19 pandemic. As economic activity steps up, assisted by large scale government stimulus funding, investors are recognising an increased need for commodities, including industrial metals, and are acting on the upside this brings to the investment case for platinum. So far this year, investors in North America and Europe alone have increased their holdings in physically-backed platinum ETFs by over 200 koz.