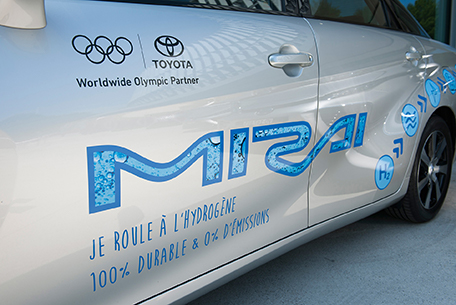 Toyota is also building another hydrogen-powered city of the future, set to be located in Fukushima Prefecture. The intention is to create an implementation model for hydrogen-based deliveries at supermarkets and convenience stores, which, in Japan, play a role both as essential urban infrastructure and as evacuation areas in times of disaster.
The implementation model will make use of hydrogen produced at multiple sites in the prefecture, including green hydrogen from Fukushima Hydrogen Energy Research Field (FH2R), introduce several fuel cell trucks for deliveries, optimise operational management and hydrogen refilling schedules through the use of connected technologies, and carry out energy management that caters to the prevailing local conditions.
Meanwhile, in the maritime sector Kawasaki Heavy Industries, Yanmar Power Technology and Japan Engine Corporation have formed a consortium of Japanese engine manufacturers to pursue the joint development of hydrogen-fuelled marine engines for ocean-going and coastal vessels with a view to establishing a world-leading position in hydrogen engine technologies.