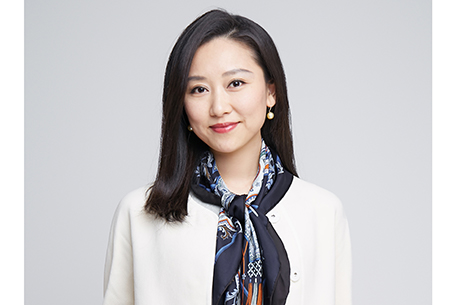 REFIRE is orientated towards the heavy-duty commercial vehicle sector. Where does it see fuel cells in the light-duty vehicle sector?
Routes and duty cycles of mass transit and logistics vehicles of all sizes are generally well understood, meaning that even with limited refuelling and servicing locations, they can all play an early and significant role in the decarbonisation of urban and extra-urban traffic.
Urban movement of goods has exploded in recent years in China due to economic improvements, e-commerce and the growth in home-delivery culture. These trends are expected to continue which will ensure greater demand for clean power including fuel cells.
Importantly, mid- and light-duty FCEV deployment will help facilitate a broader spectrum transition to hydrogen energy by accelerating the roll-out of critical infrastructure such as refuelling networks and by driving technological breakthroughs.
REFIRE has focused on light- and mid-duty sectors for several years already, with mass transit and commercial logistics fleets remaining a priority. For example, earlier this year, Geely Commercial Vehicle Group announced a new generation of light-duty truck prototype that will be developed into three types of NEV including battery electric vehicles, range extended electric vehicles and FCEVs. The company has said that 5,500 trucks will be deployed, of which 1,200 will be FCEVs powered by REFIRE's PRISMA fuel cell system.
How important are collaboration and strategic partnerships?
Since the hydrogen value chain is long and complex, local and global partnerships are essential to achieving industry competitiveness, leading to breakthroughs.
We are seeing more robust global partnerships with market participants from government, the Oil & Gas sector and automotive OEMs across the supply chain. Such partnerships are supported by actionable steps towards producing cleaner hydrogen and fuel cell products at scale and with decreasing bottlenecks in order to meet the green mandate.
What strategic partnerships has REFIRE set up within the hydrogen economy value chain?
Since its inception in 2015, REFIRE has been creating strategic partnerships with upstream and downstream industry partners, academic and research institutions, as well as with industry associations and standards bodies, to accelerate the shared vision of mass-adoption of clean fuel cell technologies. This will only be achieved by building affordable and truly great products at scale.
For example, since 2020, REFIRE has been working with Sinopec Shanghai to build a strategic hydrogen energy cooperation ecosystem, effectively promoting the large-scale application of FCEVs and rapid development of infrastructure such as hydrogen refueling stations in Shanghai.
Other industry partners include Toyota Tsusho, Mitsubishi Fuso, Dupont, TÜV Nord, TÜV Rheinland, Garrett, Continental AG, Johnson Matthey, Schaeffler and many others.
How important is green hydrogen production to REFIRE's vision?
Grey and blue hydrogen are valuable interim contributors to the transition to fully green hydrogen because they do allow for zero emissions at the point of use. However, upstream considerations such as Carbon Capture and Sequestration (CCS) and other methods of reducing the carbon footprint during hydrogen production are ultimately less sustainable.
REFIRE's vision is to accelerate the mass-adoption of zero emissions hydrogen fuel cell technology so that the world can breathe easy. Therefore, it is essential to strive for a greater proportion of fully renewable sources of hydrogen to achieve net zero carbon.