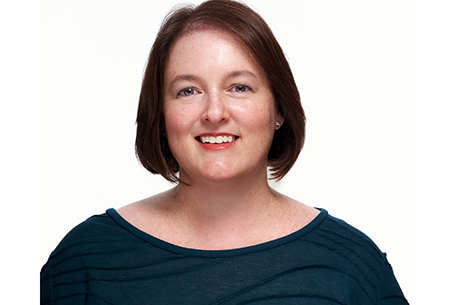 Conversely, whenever a bench jeweller moves a platinum prong, it stays where it's placed. If a platinum prong is subjected to harsh wear, blunt force or trauma, it is more likely to bend, but not break. Along with platinum's density and durability, these factors combine to secure diamonds and gemstones in platinum jewellery designs for generations. This provides wearers of platinum jewellery with an additional sense of security.
Platinum is also durable and malleable which enables designers to handcraft beautiful, intricate designs. These characteristics are especially important in crafting popular, micro-pavé diamond jewellery designs. We also like to share with manufacturers and bench jewellers that when casting, it's important to carefully select the alloys being used with platinum, especially in these delicate designs; 95/5 Iridium is not acceptable for casting, but 95/5 Ruthenium, 95/5 Cobalt and 90/10 Iridium are all suitable as alloys for casting.
A recent study comparing the wear resistance of platinum and gold published by the Johnson Matthey Technology Review concluded that platinum jewellery items outlast gold. What does a finding like this mean for consumers?
The research findings were welcome scientific evidence to confirm anecdotal information that we have shared for many years: gold alloys shed mass at a greater rate than platinum alloys. At a consumer level, fine jewellery purchasers can be confident that their platinum jewellery will last longer, and hold their diamonds and gemstones most securely, thus representing value for money. From a wearability standpoint, consumers are less likely to experience issues such as erosion of prong tips with their gemstone jewellery, or the gradual thinning out of wedding bands to the point of fracture. This study reinforces platinum jewellery as also being a long-term investment.
How important is the purity of precious metals to purchasers of platinum jewellery?
Buyers of platinum jewellery want to be sure that what they are buying is genuinely platinum. This is especially important to avoid confusion between platinum and white gold, as they are similar in appearance, even though white gold is yellow gold combined with alloys, to achieve its colour. In most markets, platinum jewellery is 950 parts per thousand, compared to 18 carat gold which is 750. Platinum's higher concentration means that buyers get a purer product that is both beautiful and durable, as well as being hypoallergenic. Platinum is also denser than gold, so weightier when worn, giving it a great quality feel.
Are you seeing consumers showing a wider interest in platinum beyond the realm of jewellery?
With climate change becoming a topic of daily discussion, consumers are trending towards supporting products and brands that are environmentally conscious and mindful of their effect on the planet. Fortunately, platinum has fascinating green credentials. Platinum's environmental roles include improving air quality and addressing climate change; the metal has been used in autocatalysts since the 1970s and is also at the forefront of zero-emissions technologies, for example in producing green hydrogen in electrolysers and in hydrogen-fuelled fuel cell electric vehicles.
Tennis star Emma Raducanu's recent appointment as a Tiffany & Co. ambassador has further shone the spotlight on platinum jewellery. How much impact does celebrity endorsement have on demand?
We are excited to see that Tiffany & Co. continues to be an ardent supporter of the metal, showcasing celebrities and notable personalities in platinum, both on and off the red carpet. Most recently, we saw 'The Queen's Gambit' star, Anya Taylor-Joy, in Tiffany & Co. platinum jewellery on the red carpet at the Emmys, as well as platinum being featured in the new Beyoncé and Jay-Z campaign. Celebrity endorsements and high-profile coverage of this nature are a great vehicle to generate awareness and attract beneficial news coverage. It is also important to remind consumers that platinum is not only for special occasions, but every-day wear, creating a link between the red carpet and reality.