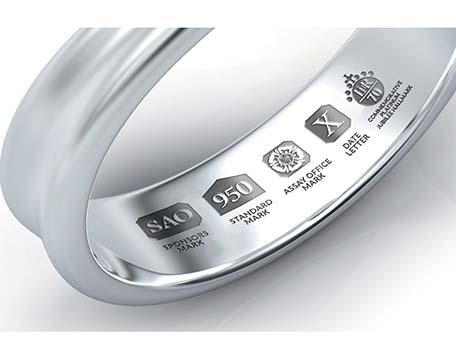 Commemorative hallmark
The Platinum Jubilee also represents an opportunity for the UK jewellery and giftware industry to meet consumer demand for commemorative merchandise.
In recognition of this demand, the body which oversees UK hallmarking, the British Hallmarking Council, has sanctioned the design of a commemorative component mark in honour of the occasion, providing a further boost for precious metals, including platinum.
Historically, commemorative marks have been produced to signify a special event, providing an additional point of interest for both the jewellery trade and the consumer. The Platinum Jubilee mark, designed by Thomas Fattorini Ltd, depicts an orb, and reflects the traditional fineness mark for platinum. It can be applied to precious metal, alongside a statutory hallmark, by any one of the four UK Assay Offices.