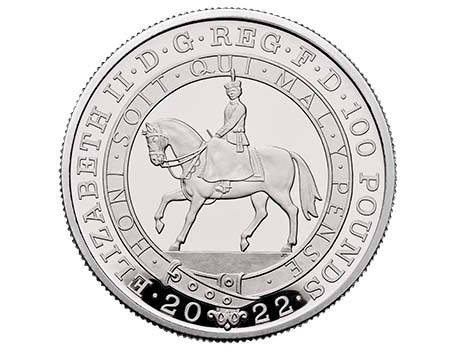 Tradition and technology
In another first, The Britannia 2022 1oz platinum bullion coin, struck in 999.5 fine platinum, debuts four new security features, bringing it in line with the gold and silver coins in the Britannia range which have carried the features since last year. The Royal Mint now considers Britannias to be the most visually secure coins in the world.
The security features, which enable investors to verify that the product is authentic by rotating it in the light, include: a latent image which changes from a padlock to Britannia's famous trident; surface animation that creates movement to the background of waves; micro-text to provide both decoration and protection; and tincture lines accenting the Union flag on Britannia's shield.
The Royal Mint was one of the first mints in the world to use advanced picosecond lasers – used in medicine and aerospace – for the production of coins. This technology enables The Royal Mint to work on a submicron level, creating complex designs using indents which are 200 times narrower than the width of a human hair.
Together these tiny indents can create spectacular special effects - such as the movement of waves seen in the background of the Britannia coin. The advanced technology and intricacy of the design makes it incredibly difficult to replicate.