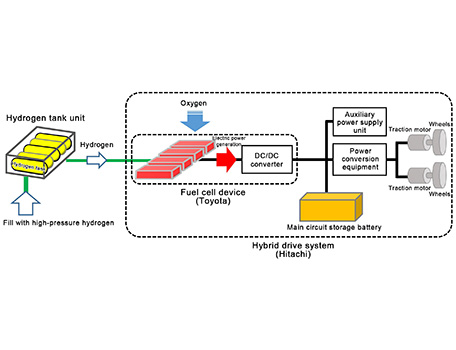 Ballard is also providing eight PEM fuel cell models to Talgo, a high-speed rail operator in Spain, to be used on the Talgo Vittal-One commuter and regional passenger train. With trials ongoing during 2022, commercial operation is expected in 2023.
The innovative modular system being designed by Talgo for its hydrogen trains is intended for installation on all types of passenger trains, as well as in upgrades or retrofits from diesel to hydrogen power. The system is similar to that seen in the Hybari train, with hydrogen fuel cells being used for propulsion, complemented by batteries that assist the train from a standing start and take advantage of the braking system for recharging.
Talgo views hydrogen technology as the best solution for heavy transport applications such as trains, especially where railway lines do not currently have catenary (overhead) electrification systems and depend on diesel engines.
In the UK, Alstom, the first company in the world to produce a hydrogen-powered train, the Coradia iLint, which has been in service since 2018, and Eversholt Rail, a British train-owner and financier, have announced a Memorandum of Understanding aimed at delivering the UK's first ever hydrogen train fleet. The two companies have agreed to work together, sharing technical and commercial information necessary for Alstom to design, build, commission and support a fleet of ten three-car hydrogen multiple units (HMUs). The new HMU fleet will be based on the latest evolution of the Alstom Aventra platform, a modular single-deck train widely used in the UK.