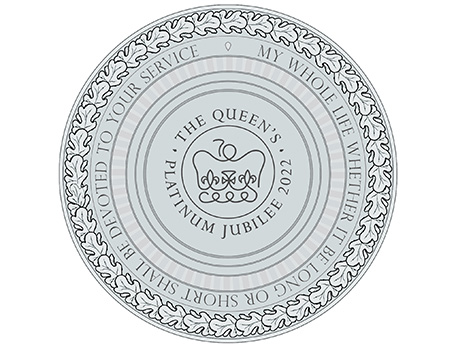 Precious platinum
The act of flipping a coin to determine an outcome is a practice that has taken place for centuries. The coin toss is a long-established feature of the traditional pre-match ceremonies that take place before the Wimbledon men's and ladies' singles finals.
As is customary, the Wimbledon Foundation, the Charity of The Championships, is seeking nominations from local residents to select two young people between 10 and 14 years old to help with this year's coin toss.
In many cultures, platinum is the precious metal of choice synonymous with the commemoration of special occasions, especially when symbolising a 70th anniversary.
Platinum is also the metal that is unlocking the global hydrogen economy through its use in fuel cells for hydrogen fuel cell electric vehicles (FCEVs) and in electrolysers to make green hydrogen, where renewable electricity is an energy source. Hydrogen is poised to become a mainstream, sustainable fuel which will play a central role in decarbonisation.