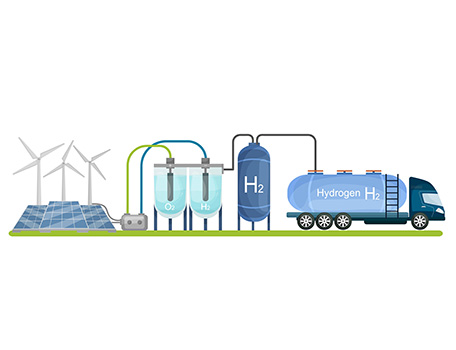 For example, Hydrogenious, a leading LOHC developer which bases its proprietary technology on benzyl toluene as a carrier medium, has recently announced a joint study agreement with Uniper, the Abu Dhabi National Oil Company and Japan's Energy for a New Era (JERA) to explore hydrogen transportation between the United Arab Emirates and Germany using Hydrogenious' Liquid LOHC technology.
LOHCs are one of three enabling technologies for the advancement of a hydrogen value chain which are PGM-based. Platinum catalysts are a component of proton exchange membrane (PEM) electrolysers, one of the two leading electrolysis technologies available in the market for the production of green hydrogen. They are also used in hydrogen fuel cell applications, including FCEVs, a major driver of future platinum demand.
Depending upon the pace of FCEV adoption, it is estimated that, between 2033 and 2039, FCEV platinum demand could reach over 3 million ounces per annum, similar in size to the global demand for platinum in autocatalysts today**.
*IRENA Geopolitics of the Energy Transformation: The Hydrogen Factor, 2022, 1.5°C scenario
**World Platinum Investment Council (WPIC) Platinum Essentials, March 2022