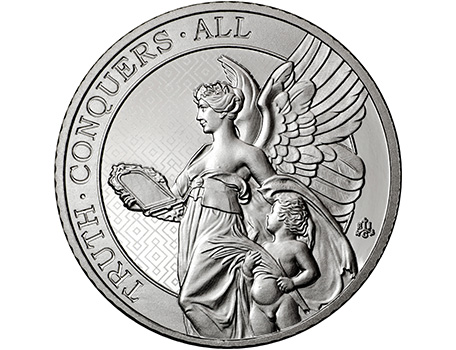 The East India Company's history in bullion began in the 17th century when its ships transported gold across the seas in cooperation with Moses Mocatta. In 1697, it brought gold from Brazil to London in the first gold rush, creating a need for a purpose-built vault to be established by the Bank of England, creating the beginning of the rise of London as one of the world's leading bullion markets. Continuing their long-established relationship, The East India Company and the St Helena Treasury issue precious metal coinage for the investor and the collector based on their shared heritage.
Although the platinum bullion Queen's Virtues coins are classed as legal tender, they are not intended for circulation. Their value is linked to the intrinsic value of the precious metal within them, rather than the face value of the denomination.
The next platinum bullion coin design in the series is scheduled for release in 2023.