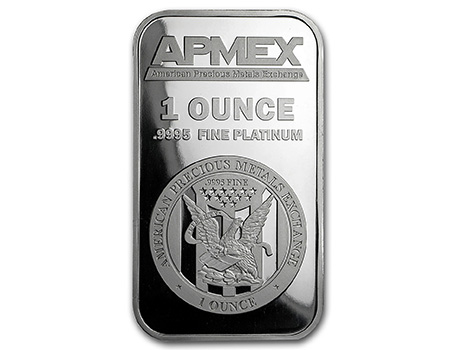 Further investor choice
Investor choice has been widened further with the recent launch of new platinum bullion products from APMEX, the major US-based e-commerce business specialising in the trading of precious metal products.
The APMEX-branded bars, which are 99.95 per cent fine platinum are offered in three weights, 10 oz, 1 oz and 1 gram. Each APMEX platinum bullion bar is delivered in secure, tamper-proof packaging.
Commenting on this latest addition to APMEX's portfolio of platinum bullion products Ken Lewis, Chief Executive Officer, said:
"The new APMEX-branded platinum bars have been years in the making and I am so happy to have finally added these to our assortment. Customers who wish to expand their portfolios in response to recent increases in platinum demand now have another option alongside our fine gold and silver products."