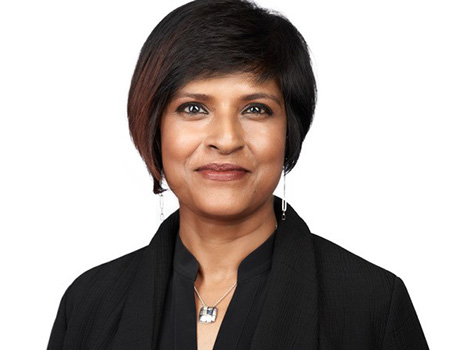 PGI has built a portfolio of brands; we introduced our first brand – Platinum Days of Love - in 2009, which aimed to celebrate modern progressive love through the now immensely popular Platinum Love Bands. In 2015, we introduced Platinum Evara, a women's wedding gifting brand, which has now extended its footprint into the self-purchase category. Evara offers elegant and stylish jewellery that can be worn at any time. In 2019, PGI identified an opportunity in the men's jewellery category with the launch of Men of Platinum. Since 2021, Men of Platinum has had an ongoing association with ace cricketer KL Rahul to capitalise on cricket as a high-affinity medium for the core target consumers.
These brands enjoy high recall among their consumers with total awareness for Platinum Love Bands at 62 per cent and Platinum Evara at 76 per cent. After just two years, the brand Men of Platinum enjoys a total awareness of 56 per cent.
PGI has introduced a digital-first strategy to engage with young consumers for these branded categories. The focus on digital helps platinum by addressing consumers across the purchase journey from discovery to fulfilment.
Digital is, however, an emerging channel; PGI's March 2022 consumer study shows that 65 per cent of surveyed Indian consumers aged 18-40 still prefer buying jewellery in a physical store. Precious jewellery is a category where physical physical stores and in-store experience are vital, as consumers want to feel, hold and try on the products, given their high value.
How does PGI India work with the jewellery industry to grow platinum market share?
In addition to branded marketing programmes, we work with our strategic partners to build consumer demand for platinum jewellery. PGI's trade marketing programmes include annual retail activations such as Platinum Season of Love a month-long retail activation programme to drive sales during a low-purchase season.
The Platinum Buyer Seller Meet programme aims at ensuring retail partners are stocked up with platinum jewellery for the key festive season. To drive in-store purchases and equip support staff with the required skillset, PGI has created an online and offline training programme. This programme has been instrumental in training more than 15,000 sales staff this year alone.
In addition to these activities, design innovation can also drive higher in-store sales conversion. In this regard, we have introduced bi-metal platinum jewellery which is sold within a store's gold jewellery section. This has created an incremental, high-margin opportunity for our retail partners, as the bi-metal jewellery offers design differentiation, creating opportunities for upselling and ensuring multiple points of sale for platinum within a single retail store.
What is the outlook for the platinum jewellery market in India for the remainder of the year?
After a strong start to 2022, the initial market feedback for the key festive season in the final quarter of the year, including Diwali, has been strong and retail sales are expected to deliver growth across all categories. In terms of fabrication, we expect this to reach 6 tonnes (180 koz) this year.
Recently the import duty on platinum was increased to bring it in line with that of gold. Our industry partners are not reporting any negative impact as a result of the duty increase. In fact, it should bring transparency and clarity across the board.
Our strategic partners, who account for 61 per cent of total platinum retail sales in India, are seeing strong growth and are poised to exceed pre-pandemic sales in 2022. The rest of the market is likely to be at par with 2019 sales growth.