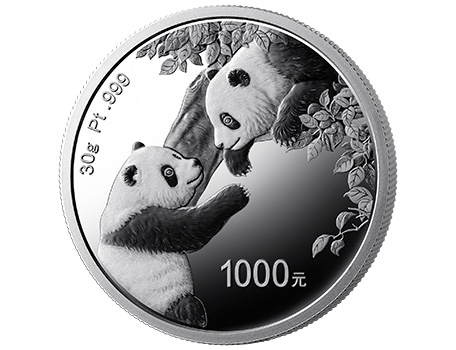 Platinum Pandas back for 2023
The People's Bank of China has, for the second successive year, authorised a set of its iconic Panda precious metal commemorative coins to include platinum. Last year the range included the first platinum Pandas to be released since 2005.
Within the 2023 14-coin set are two platinum proof coins, weighing 30g and 3g each, with a mintage of 5,000 and 30,000, respectively. The coins are struck in .999 fine platinum and distributed solely by China Gold Coin Incorporation.
The obverse of the 2023 Panda bears a design of the Hall of Prayer for Good Harvests of the Temple of Heaven, while the reverse is a charming depiction two pandas climbing a tree.