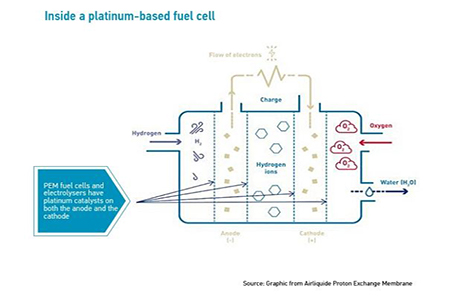 FCEVs becoming increasingly commercial
Governments, non-government organisations, fuel producers, fuel distributors and automotive companies continue to collaborate on building out the infrastructure needed to support widespread FCEV adoption. This includes developing renewable hydrogen sources and hydrogen refuelling stations. Certain regions are advancing plans for FCEVs vigorously, especially Europe, China, Japan, South Korea and, within the US, California.
In China alone it is estimated that there will be at least 50,000 FCEVs on the road by 2025, and one million by 2030 (source: JM PGM Market Report May 2018). Growth in the FCEV market is expected, over the long-term, to have a positive impact on platinum demand.