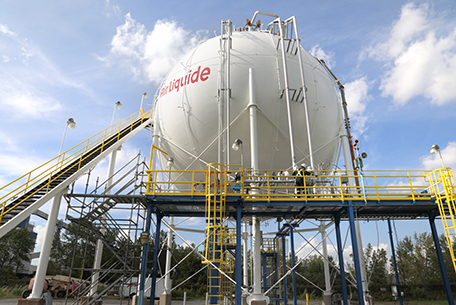 The £2.5m project will see the airport trial zero-emissions vehicles, including two Mirai hydrogen PEM fuel cell electric vehicles and a fuel cell forklift truck supplied by car manufacturer Toyota.
Meanwhile ZeroAvia – a leading innovator in decarbonising commercial aviation through the use of PEM fuel cells and hydrogen – has secured additional funding to accelerate the development of its 50-plus-seater zero-emission aircraft.
With investment from British Airways, amongst others, ZeroAvia says it could achieve commercialisation as early as 2024, with flights of up to 500-miles in a 20-seater aircraft. ZeroAvia expects to have its 50-plus-seat commercial aircraft in operation in five years' time, while its vision of powering a 100-seat single-aisle aircraft by 2030 remains a longer-term goal.
Earlier this month, Hyzon, a leading global supplier of zero-emission hydrogen fuel cell-powered heavy vehicles, announced that ZeroAvia has placed an order for its next generation, high-performance lightweight fuel cell to evaluate it for use in its zero-emission aircraft development programme.
Hyzon's fuel cell stack, which also relies on platinum-based PEM technology, is of especial interest to ZeroAvia due to its power density, achieving a volumetric power density above 6.0 kW/litre and a gravimetric power density of more than 5.5 kW/kg. These factors are critical in aviation to minimize weight while providing sufficient power for the desired performance.