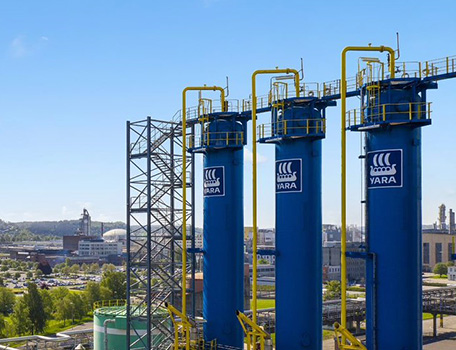 Platinum-based electrolysers
The project at Yara's plant aims to partially replace hydrocarbon-based hydrogen production with green hydrogen made using platinum-based proton exchange membrane (PEM) electrolysers.
The plant will have an annual capacity of around 10,000 kg per day of green hydrogen that will replace chemical ethane as a raw material in production, thereby removing 41,000 tons of CO2 emissions annually. The hope is that the resulting 'green' ammonia will be available from as early as 2023.
The green hydrogen generated will be able to produce 20,500 tonnes of ammonia each year which can be converted to between 60,000 and 80,000 tonnes of fertiliser, roughly five times the amount of fertiliser used for annual production of food-grade wheat in Norway.