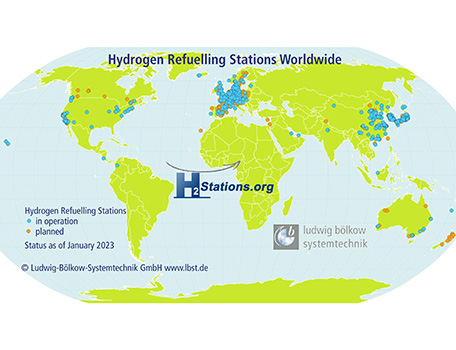 Last year China released the country's first long-term plan for hydrogen, including hydrogen refuelling stations. Plans are afoot for at least 800 stations to be built by 2030, with the cities of Changzhi, Guangzhou and Dalian planning over 100 each by then.
Hydrogen benefits
Hydrogen offers clear benefits for the decarbonisation of mobility and, in order to promote its widespread use in zero emissions FCEVs, the development of refuelling infrastructure is essential to offer vehicle manufacturers and transport operators a sufficiently dense network of stations.
Platinum is the catalyst that is used in proton exchange membrane (PEM) fuel cells, the type used in hydrogen FCEVs, as it provides the durability, stability and reactivity necessary to strip the hydrogen of electrons to produce electricity. PEM technology is also used in electrolysers to produce green hydrogen.
While hydrogen-related demand for platinum is relatively small in 2023, it is expected to grow substantially through the 2020s and beyond, reaching as much as 35 per cent of total annual platinum demand by 2040, on WPIC's projections.