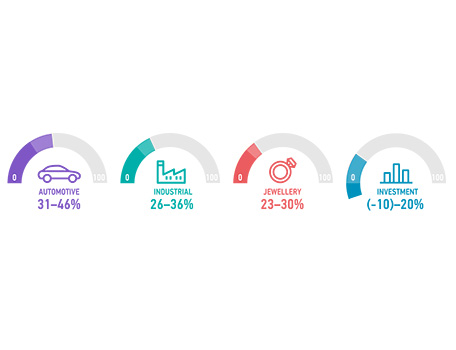 Biocompatible and well tolerated by the body, platinum is used in numerous established medical treatments and is at the forefront of many new ones. For example, compounds made from platinum are used in the treatment of cancers.
Investment demand
Platinum investment demand is met by a range of investment products: physical bars and coins, physically-backed on-line bullion accounts and exchanged traded funds, and futures contracts. Platinum provides diversification benefits similar to gold when included in a portfolio, as well as being a hedge against currency fluctuations and a store of value. Also like gold, platinum is a hard asset that investors can turn to at times of increased risk.
A new infographic from the World Platinum Investment Council explains platinum's diverse drivers of demand and its myriad uses.