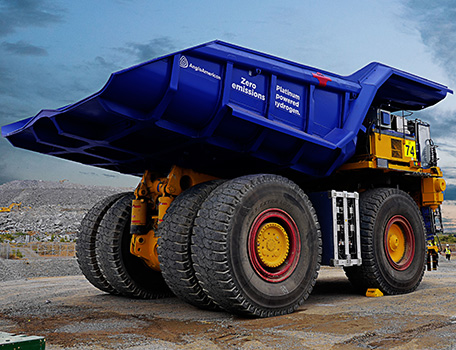 Supportive policies drive FCEV platinum demand
Balancing the need to decarbonise with the economic reality that the early adoption of new technologies is expensive and takes time calls for a multi-pronged approach and internal combustion engine vehicles (ICEs) are expected to power a significant portion of the global drive train mix well into the 2030s. From a platinum demand perspective, likely volume declines resulting from lower ICE production will be fully offset by tighter emissions standards and correspondingly higher platinum loadings in autocatalysts, plus platinum substitution for palladium.Demand for platinum in hydrogen-fuelled FCEVs will add to the platinum automotive demand for platinum from ICE vehicles, which is expected to peak in 2028. It will then more than offset the eventual decline in ICE platinum demand, leading to sustained and significant growth in automotive demand for platinum through the 2030s.
Recent research by the WPIC highlights that supportive hydrogen policies could result in FCEV demand for platinum equalling current automotive demand by 2039, with broad-based commercial adoption of FCEVs bringing this forward to 2033, adding over three million ounces to annual automotive platinum demand in eleven years.
*WPIC estimates based on a projected global heavy-duty fleet of 5.3 million in 2030